At Crux Events we pride ourselves on a creative fresh approach to planning every event. We realize each one is unique and should be a reflection of you. Its our job to make that happen. To ensure each of our events maintains the highest level of service, we limit the number of events we do. Each event is extremely important to us and we know how important it is to you! Give us a call today to discuss your next event.
Call us at 530-587-8700 to discuss your wedding, special event, corporate outing, sports competition, or any other gathering…no matter how big or small.
You can depend on Crux Events to help create, execute, produce any type of event.
Event Consultation
With the experienced design staff and operational experts, the Crux team will implement your ideas and make them a reality from the concept to the completion.  We do not take short cuts and will consult with our clients to maximize the experience and provide quality service while keeping your budget in mind.
We enjoy the creative process and love learning new way of doing things.  Hard work, common sense and dedication are what set us apart.  We have produced thousands of events and are here to help guide you along the way.  Call us today and we would be happy to share our experience with you.
We recommend only the top vendors in their fields, such as photographers, florist, DJ's, venues, etc.
Event Planning
We offer exceptional event planning and creative design for local and destination weddings, private affairs and corporate functions. We are located in beautiful Lake Tahoe, California.  No event is too big or too small to handle. Through our passionate enthusiasm, our detailed planning, coordination and collaboration with everyone involved, our events are fresh, fun and memorable.  We use our experience and expertise when creating the perfect event. You will be inspired and delighted with our services and designs.
Crux Event is able to produce superior events with our attention to every last detail and have fun doing it! Whether you need help arranging your event from start to finish or you just need to wrap up the details, Crux Events is there to provide creative, passionate and professional assistance.  We pledge to stay on budget with dedication to bringing each client's vision to life with quality and style.
3D Renderings
Do you have time to drive or fly to Tahoe to see your Venue? If not Crux Events can help. We can mock up your wedding or special event venue in our 3-Dimensional software and give you an idea of how it will look and feel. All diagrams are scaled drawings and allow our clients to feel the flow before the event even begins. We can add as much or as little detail as you would like. The 3-D Renderings are an extremely helpful tool to bring your event to life.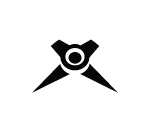 CRUX IS YOUR ONE-STOP SHOP RENTAL COMPANY!
Our in-house creative department has the ability to make your dream event come alive with an endless amount of resources and experience.
We own a tremendous amount of hard to find equipment. If we don't have it, we find it, if we can't find it, we make it, if we can't make it we, find someone who can!
Call us at 530-587-8700 to discuss your wedding, special event, corporate outing, sports competition, or any other gathering…no matter how big or small.