Pricing quoted is for a one-period charge, which is generally 2 days, depending on delivery and pickup dates. Weekend rentals are typically from Friday to Monday with no additional extended rental fees.  If you wish to rent items over an extended period of time, please call our office for special rates.
Charges are based upon time out, whether used or not, so please make selections carefully.
We require a 50% deposit for all reservations.  The balance is due 2-5 days before your order goes out. We accept cash, check, and all major credit cards for payment.  If you choose to pay by cash or check, we require a credit card to be placed on file for security purposes only.
Charge accounts are available to pre-approved customers only.
If you require special services or rental items you do not see listed in the price list, simply contact a customer service associate. We are constantly adding new rental items to our inventory and may have what you are looking for.
Tables and chairs should be stacked in the manner in which it was delivered. All china, glassware, flatware, etc., should be rinsed, refuse-free and replaced in their delivery containers. Linens will be delivered on hangers with a plastic wrap over them.  Upon pick-up of the linens, they should be dry and refuse-free to prevent mildew and staining. Return of hangers would be greatly appreciated. Additional charges are made when extraordinary cleaning is required and for missing containers.
There will be no charge for items cancelled more than 7 days prior to delivery or will call date. Because all reserved equipment is prepared, staged and packed, a restocking fee will apply as follows:
Items cancelled 2-7 days before delivery or will call – 25% restocking fee
Items cancelled 1-2 days before delivery or will call – 50% restocking fee
Items cancelled on day of delivery or will call – 100% restocking fee
Specialty items must be cancelled at least 7 days prior to delivery or will call or there will be a 100% restocking fee applied.
Responsibility for rented items remains with the customer from the time of delivery to return. Additional charges are made for damages and shortages.
If you locate and return any missing items, your account will be credited. Any damaged inventory for which you are charged will be available for 10 days following your event if you wish to pick-up these items.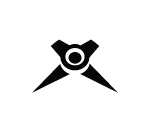 CRUX IS YOUR ONE-STOP SHOP FOR ALL EVENTS!
Call Crux Events at 530.587.8700 to discuss virtual and live options for your celebration, corporate meeting, sports competition, or any other event… No matter how big or small— we have a solution for you!
Our in-house creative department has theability to make your dream event come alive with an endless amountof resources and experience.
We own a tremendous amount of hard to find equipment. If we don't have it, we find it, if we can't find it, we make it, if we can't make it, we find someone who can!
EVENTS – SOUND – LIGHTING – PRODUCTION