GO VIRTUAL SPACES
Stream or meet virtually in a safe and professionally controlled environment!
Crux is proud to offer a professional solution for those seeking a quiet and sterile environment to conduct business, teach seminars, attend conferences and so much more. Built to provide flexibility in technology, ambience and square footage, Crux Go Virtual Spaces are designed to accommodate a wide array of Virtual programming needs.
Go Virtual Spaces Include:
Deep Cleaning of all suites, high traffic and common areas nightly
Cleaning of Suites between each use and in-room sanitizing stations
Polished broadcast environment with professional production equipment
Easy integration for personal laptops or opt for all in-house equipment
Business internet speed for a stress-free, fun and productive session every time!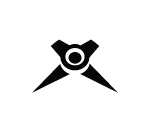 GO VIRTUAL SERVICES
LIVE STREAM PACKAGE
Great For – Concerts, Performances, Competitions and more!
Ready to go live? Broadcast your event professionally and reach your attendees virtually with the Go Virtual Live Stream Package from Crux! High end production equipment, experienced and friendly technicians, as well as all the necessary event planning and labor are standard with each Go Virtual service. If you're looking for some production flare or want to add something more creative to your package, check out the Go Virtual Elements or talk to a Crux team member about customizing the package to your needs and artistic vision.
Share your experience virtually via Live Streaming
CONFERENCE PACKAGE
Perfect For – Business Meetings, Corporate Retreats, Family Gatherings, Game Nights and so much more!
Don't let these limiting times stop the fun! Allow Crux to share the many creative ways you can gather with friends, family and attend business meetings or educational seminars with our solution-based Go Virtual Conference Packages. Virtual conferencing and a remote audience does not have to be stressful, dull or frustrating! We will seamlessly integrate professional production equipment and offer on site support; or if you'd like a truly carefree event, we can also take over all credential communication, link dissemination and hosting— check out our Go Virtual Elements for more information.
Experience clarity in communication and have fun with Video Conferencing
EVENTS – SOUND – LIGHTING – PRODUCTION